Balise Salon is comprised of several incredibly talented independent contractors all in one location. Contact any of our Master Stylists for all your haircare needs.
Leah Whitaker Bain
Master Stylist
214.878.4357
Ten plus years ago as she was graduating from high school Leah's passion for the hair care industry was already encompassing her world. "I love it! Every aspect of it from styles, new trends, sharing life experiences between the client and myself as well as the fun, relaxed environment I create to ensure my client and co-workers are comfortable!
Upon graduation from one of Plano's schools this native Texan aligned with a couple of well known salons - Salon Dazz and Color Studio both of which are known in the Plano area. Through her experience, Leah developed her speciality of high lights, color, short styles and cuts as well as utilizing her creative talent for "special ocacasion" styles which often entail full "up-dos" as well as partial. However, when asked what is her favorite she would have to say "Color! While I love everything about doing hair, I absolutely love color!"
Her business skills have also developed with her exposure to many other businesses - developing a website, working as a business analyst as well as owning her own business pertaining to a specialized refreezable gel pack used in the pharmaceutical as well as medical industries which she sold.
She and her husband moved for a while to Albuquerque, New Mexico, but recently moved back to McKinney. Being in the hair industry is a dream come true for Leah, "I get to work with people, do something I absolutely love and get paid for it!" You have already seen some of Leah's work here in McKinney!
Give her a call and schedule your time with her!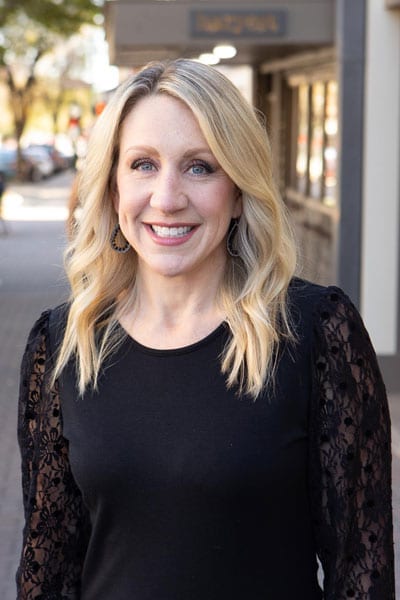 Cathy Chumbley
Master Stylist
972.542.6414
Cathy graduated and obtained her license in 1996, from Toni & Guy Hairdressing Academy.  She positioned herself in Sherman, Texas, for several years, moving to McKinney to join Balise Hair Salon when it was established in 2003.  Her skills are continuously honed by attending Toni & Guy Hairdressing Academy shows and continuing education programs. While she has many passions pertaining to the hair industry including highlighting and coloring, her true passion is working with finer textured hair of longer lengths.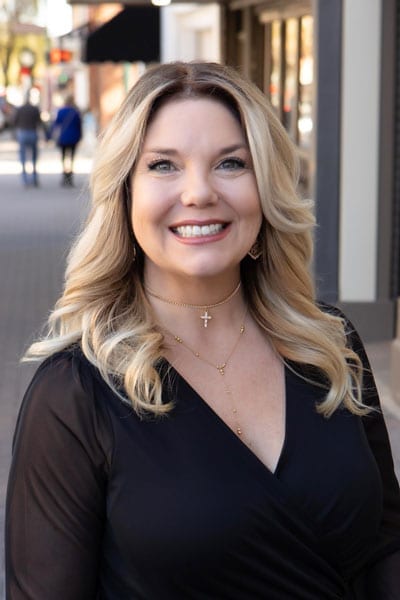 Angie Pennington
Master Stylist/Colorist
972.998.3429
Angie is from Allen, Texas and graduated from Allen High School in 1989. Upon graduation, she moved to Virginia to attend a vocational apprenticeship cosmetology school obtaining her degree in 1990. Angie then returned to Allen to start her career in Plano. After ten prosperous years, she then made the choice to make Mckinney her home. Angie specializes in highlights, color, cutting, and facial waxing. She has a magnetic personality and loves to make her clients laugh. With her great charm, she enjoys making them feel beautiful as well. She maintains continuing education through Toni & Guy among others in color and cutting classes. The happiness in her day is the outcome of the service provided in color and cutting. She is excited to be back working at Balise Salon again and they are glad she is back!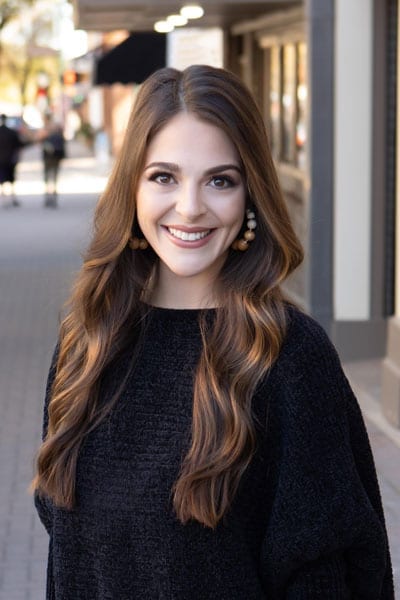 Aimee Daily
Artistry
469.766.9911
Aimee has had a passion for makeup and hair, since, well, forever!  As a young girl, she tried on all of her mom"s different makeup and was always doing her own hair.  Her grandmother always supported her young curiosity for the glamorous and from there it was history.  She, then, took a simple curiosity and turned it into a passion!  She achieved her cosmetology license in the fall of 2016 and has been making everyone's special day more beautiful ever since.  When she is not creating those fabulous looks, she loves spending time with her husband and two children, the true loves of her life.  They enjoy their time in nature and appreciate the beauty around them as well as within.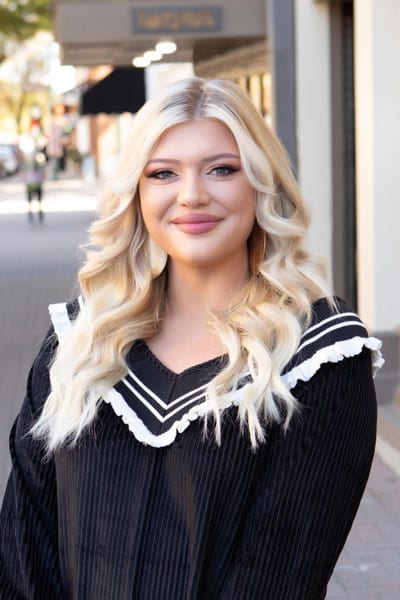 Sydney Ramey
Master Stylist
903.818.3211
Sydney is a graduate of the Aveda Institute in Austin, Texas.  After living in Austin for eight years, she decided to move back to north Texas and bring her creative craft to McKinney, Texas.  She is a color specialist that truly enjoys professional continuing education classes to perfect her skills and stay up to date with the current hair trends.  Healthy hair is her top priority along with helping to achieve your color and haircut goals. She has participated in Austin Fashion Week, select photo shoots and provides special event and festival hair styles.  Sydney looks forward to being a part of your journey to fabulous hair and can't wait to have you in her chair.  Cheers!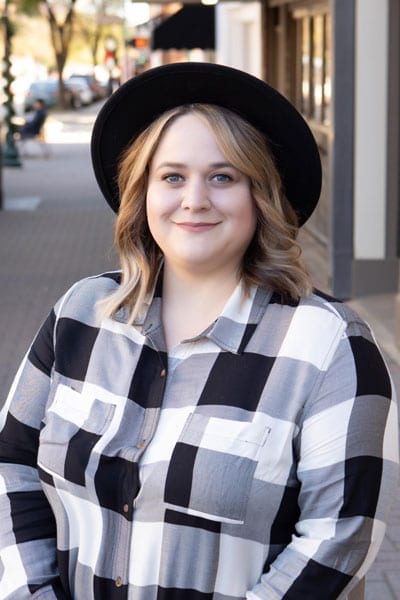 Jordan Foster
Master Stylist
214.578.9904
Jordan is a 2005 graduate from the International Beauty College in Garland, Texas.  She specializes in precision cuts and color.  For two years, she was an apprentice with Visible Changes Salon in Plano, Texas.  Her true cutting passion is the versatile bob.  She focuses on continuing education to keep up with the latest cut and color techniques.  She currently uses an array of color brands including, All Nutrient organic hair color, Redken, and Paul Mitchell.  She chooses to use vegan and cruelty free products as well.  Jordan also enjoys hair extensions.  She loves making someone feel amazing about themselves and thinks this is the best part of the job.  She hopes to see you in her chair very soon!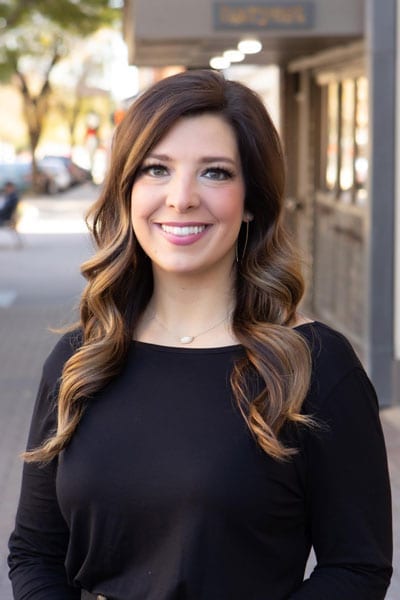 Lindsey Moreland
Master Stylist
214.578.3670
Lindsey has been an established stylist in the heart of downtown McKinney since 2007.  She was raised and went to school in the McKinney.
She's passionate about creating beautiful gray coverage with amazing shine and dimension.  Also specializing in extensions, full colors, all highlighting and balayage techniques.
In her time away from the salon, she loves spending time with her husband and three kids. They love their farm and fur babies on the farm, going to the beach and family time.
You will enjoy your time in the salon getting to know Lindsey and leave feeling great with hair that will get the attention you deserve!